The kirk building is most of the time closed but our faith community is open: keeping community, we meet with each other at distance: keeping contact, hear if your neighbours are alright:  phone each other  or use video calls, … even post cards, notes through the door work!   We keep to the rules, to keep the virus down.
We are a mixed bunch.
A happy mix, ready to give each other a hand, and to serve our community and the world. This church is for children, too! (puppet show)
None of us are perfect. Most of us live locally. Some of us are shy, others outgoing. We have different strengths and gifts. Join in.
We bear with each other because Christ first bears with us. Christ is our bond,  our inspiration, Christ makes us one, a local & worldwide family of faith. We are raised in hope because Christ has risen.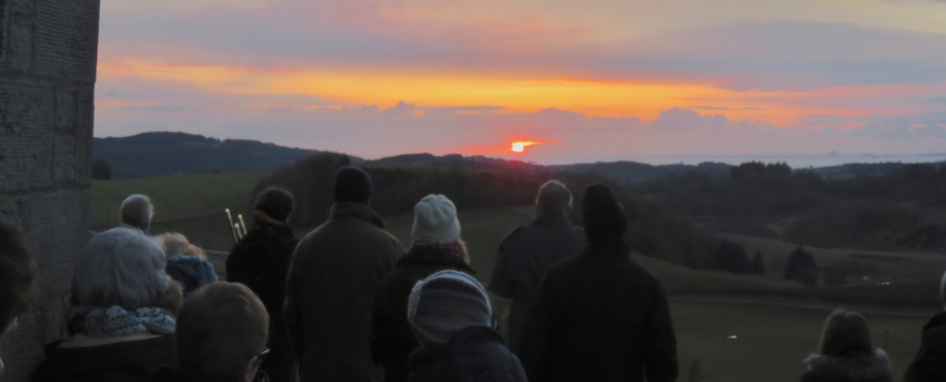 We are part of the community.
A small church in a small community – no sense in running "our own organisations"; instead we get involved in village activities. "Salt to the world, yeast in the dough". We don't push it, but we are a real presence, hoping to add flavour and spirit.  Auchtertool is a great place to live, find out more at our village facebook page , Auchtertool Community Council website and  our village on wikipedia .
Our village has a very good school Auchtertool Primary School  and a lovely caring nursing home: Camilla House . Many businesses are based in Auchtertool.
An imperfect church for imperfect people.
As a kirk we are open, relaxed, informal, gracious, caring, genuine, inclusive. Many have found in the church family a new place of belonging, of friendship and caring.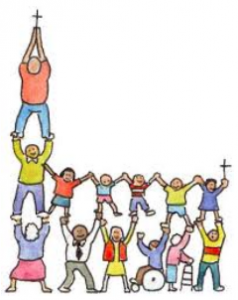 Adults carry many burdens, older people may have aches and pains. We all need lifted up, inspired, stirred, confronted and comforted. We all need to learn from children. This church is for children, too! (puppet show)
Children are allowed to be children, and need to be heard. Children and Young People are acknowledged and engaged with, also as part of worship services, including communion. There's a lot to learn from children and young people. Typical Sunday worship 20 minutes together, then (when required) Young Church is led by two elders who love children. We have robust safeguarding procedures.   Occasional all-age services. Toys are available throughout.
Hearing: the kirk has  a loop system and good amplification.
Mobility: stepped access to the kirk is fully renovated outdoors, but 3 small irregular steps into the entry door. When required there is fully ramped access outdoors, and wooden ramps can be set in place at the entry door.
This life is a journey and  we delight in the time and gifts we share; "all good gifts around us are sent from heaven above, then thank the Lord, for all God's love". We share this time of life's journey, both sad and joyful times:  join us.
Please contact us with questions.
Our ministers Catriona and Marc, after 20 years here, are called to become ministers in Invergowrie. They will finish here on Sunday 4th October.