Help: If the lock-down / the virus pandemic  has put you in dire straits, you can contact covid.communityhelpline@fife.gov.uk or call 0800 952 0330. All requests will be logged so they don't get lost in the system. More help detail here: Covid-19 Kdy Support 9-4-2020 .
Blessings, baptisms and weddings: 
Contact our ministers directly: Catriona Morrison and Marc Prowe, phone 01592 265536,  catriona "at" linktown.org.uk ,  mprowe "at" churchofscotland.org.uk  You'll be most welcome.
At a blessing there is thanks and celebration,
at a baptism/ christening there is thanks, celebration and faith,
at a wedding there is love and commitment to each other.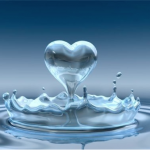 Funerals:
Your ministers are always contactable. When a death has occurred your first contact is usually the undertaker of your choice, you do NOT need to wait till a death certificate is available as the undertaker can ALREADY before that help you in a number of practical ways; Your ministers do funerals without any fee for people of no faith, another faith, or of Christian faith – as we serve everyone in our area ("parish"). No funeral is the same – everyone unique. For using the kirk building we ask a modest contribution towards running costs.
Also, we can visit people who are in terminal illness and people who are dying;
Pastoral visits:
Yes, we do. Please let the ministers know if you want some time to have a word with one of the minsters. Please communicate: You yourself – or a family member or friend –  can get in contact directly, or through your elder, or through your pastoral visitor; or through the Linktown website contact form . It's lovely to hear from you. Please do not expect your ministers to already know, often we don't, and we'd prefer to hear many times (rather than not). Speak with us, phone, email, or even letters are most welcome.
We also offer communion in the home.
Sunday services that include the celebration of communion: four times a year, usually Sundays beginning of February, May, September, November, start 9:30am. All who love the Lord Jesus are welcome to share in wine or grape juice & bread, children, too, are of course welcome to take part and share in juice and bread. Common cup/individual glass, Gluten-free and alcohol-free  options.
Services in care home:
Monthly – Currently NO services of worship in Camilla House Care Home: usually 2nd Tuesday of the month, 2pm. Please confirm with the manager of Camilla House
Kirkcaldy Foodbank:
No-one in crisis going hungry in Kirkcaldy area, every-one sharing what they can. We are involved with this community-wide initiative, volunteering and leading. We struggle against poverty, motivated by faith.  http://www.kirkcaldyfoodbank.org.uk 

 There see the "Research & Resources" tab , lots of insights there on food poverty. Please consider supporting your local foodbank: volunteer, donate money, donate food,  text  SOUP16 £10   to   70070,  JustGiving 'Kirkcaldy Foodbank' .
International Poverty
We join the international struggle against poverty as we regularly support Christian Aid  because we believe. It's not simply charity, it's also awareness and campaigning. Climate Change is a big concern to all life – video clip prayer here.

Outdoor Access for all – Auchtertool Pathways:
Find our Kirk path route (village to kirk 20minutes) and other local walks on:  Fife Walking , Walk Fife  and on others.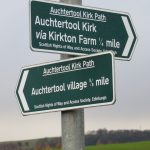 In 2008 we with Auchtertool Primary School  initiated an Outdoor Access Community group (which has now integrated into Auchtertool Community Council ).  You can now walk the one mile through beautifully detailed countryside between village and kirk, signposted; there's a geology interpretation board and improved access at the Kirk.  Walk-leaflets (charming but slightly outdated) are available in the kirk. We still seek to improve our community's outdoor access – since Jesus himself walked the countryside; and there healed, joked, story-told, explained faith and observed, he walked together with others and alone.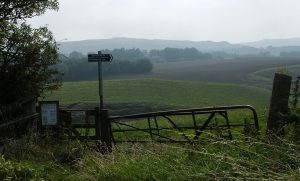 Church of Scotland Guild:
"The Auchtertool and Linktown Guild": invitation, encouragement, commitment, fellowship – faith in action; alternate Mondays in Linktown Church halls, both men and women are welcome, topics include international and local interests and campaigns. See A'tool & Linktown Guild . Part of the  Church of Scotland Guild  .
School chaplaincy:
to pupils, staff, parents – in both Auchtertool and West Primary and Balwearie High, as well as input according to the school curriculum. Supporting values like fairness, equality, sharing, commitment, joy, relationships, …
Outreach worker (K.A.R.T.):
in cooperation with "Scripture Union" in over 10 Primary and Secondary schools. After-school groups, holiday clubs, residential events. Supporting the spiritual/faith development of young people in a holistic way, giving freedom of choice.  KART website
Auchtertool School end of term services:
in Auchtertool Kirk, in the Village Hall, and the School – as arranged – "up-to-date" – see here.
Community concerts/ceilidhs/events:
in the kirk or village hall – see here
Overseas aid:
Through our linkage with Linktown Church we support midwives/nurses in their training in Bangladesh, saving & improving many lives.  http://www.uspg.org.uk/worldwide/bangladesh/
HIV programme of the Church of Scotland:
We have a "Souper Sunday" or "Sundae Sunday" every year, supporting the HIV programme: combating stigma, raising awareness, breaking the silence, funding practical support here in Scotland and overseas. HIV_programme 

 World AIDS day is  1st December
Heart & Soul Swing Band:
We're connected with this joyful funky groovy band of faith  which is fundraising for the HIV programme. Heart & Soul Swing Band on Facebook .  Fighting HIV and stigma can be so much fun!  Listen here
Safeguarding:
We protect children and vulnerable people from abuse or harm by training, awareness raising and background checks of all involved. We follow all aspects of the Church of Scotland Safeguarding procedures (formerly "child protection") which have been robustly in place since early 2000s. http://www.churchofscotland.org.uk/about_us/safeguarding_service/about_us