God bless you, you've found quirky Auchtertool Kirk! Alive, online (not inbuilding), active, in neighbourhood.
You're invited to 'Friends' – live-streaming service from 11am Sunday 2nd 
Our local Christian neighbours are helping each other, so you can join in this sharing via email, website, facebook.com/KirkTogether .
"Who is God?" ,  "What is prayer?", "Love and Grace" …find all our clips / films / services  (past and new)  on our youtube channel .
Stay safe, act responsibly, follow government advice -click  here. ; to protect the most vulnerable, the NHS, our community.
Covid-19: God is open and church alive but the church building is closed. Because we love our neighbour and each other, we do not meet or touch. Touch each other's hearts by love. Show love; by what you say, share, do (and not do) to protect the life God loves so much. In that love, we adapt our modes of meeting, not to spread the virus, but to spread grace:
Auchtertool Kirk – the quirky rural faith community with character:
Relaxed, informal, gracious, caring, genuine.
Services currently on Youtube (Auchtertool Kirk)  and via linktown.org.uk/worship-prayer/ .  Many have found here a new place of belonging, of friendship and caring. Children are most welcome. Children ask: "What's a church?" (puppets explain!)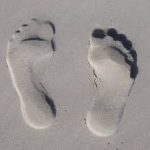 Many comment what a peaceful special place this is, and it's beautifully kept. Our motto: "all are welcome in this place". Everyone is accepted and welcomed regardless. We care and pray for everyone, especially in Auchtertool village and the surrounding rural area with farms and cottages (the parish). We mean EVERYONE. We are a "broad church". 
Age, sex, colour, gender, orientation, faith/doubt, shoe size do not matter: it's for everyone.
For activities, services, worship, weddings, blessings, funerals – NO need to be a church member or Christian, but simply have a connection with the Auchtertool area. Age, sex, colour, gender, orientation, faith/doubt, shoe size … do not matter: It's for EVERYONE, you're welcome. Only at baptism we ask for a statement of faith.
For baptisms/ christenings/ blessings and weddings contact the ministers  – for funerals your first contact is most often your undertaker, but you are welcome to make contact with us any time.
Ministers (job-share): Rev. Catriona Morrison  &  Rev. Marc Prowe
who also serve Linktown Church https://www.linktown.org.uk  as these two churches are linked.
We invite you to hope, faith and love.
Don't get  "the God-thing'? Ask us,
or ask http://christianity.org.uk  = an impartial look at the Christian faith, not specific to any tradition/ denomination. Many questions are answered there.