Auchtertool Kirk – the quirky rural faith community with character:
Relaxed, informal, gracious, caring, genuine.
Sunday services 9:30 am. Many have found here a new place of belonging, of friendship and caring. Children are most welcome. Children ask: "What's a church?" (puppets explain!)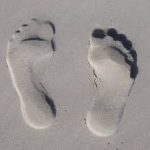 Many comment what a peaceful special place this is, and it's beautifully kept. Our motto: "all are welcome in this place". Everyone is accepted and welcomed regardless. We care and pray for everyone, especially in Auchtertool village and the surrounding rural area with farms and cottages (the parish). We mean EVERYONE. We are a "broad church". 
Age, sex, colour, gender, orientation, faith/doubt, shoe size do not matter: it's for everyone.
For activities, services, worship, weddings, blessings, funerals – NO need to be a church member or Christian, but simply have a connection with the Auchtertool area. Age, sex, colour, gender, orientation, faith/doubt, shoe size … do not matter: It's for EVERYONE, you're welcome. Only at baptism we ask for a statement of faith.
For baptisms/ christenings/ blessings and weddings contact the ministers  – for funerals your first contact is most often your undertaker, but you are welcome to make contact with us any time.
Ministers (job-share): Rev. Catriona Morrison  &  Rev. Marc Prowe
who also serve Linktown Church https://www.linktown.org.uk  as these two churches are linked.
We invite you to hope, faith and love.
Don't get  "the God-thing'? Ask us,
or ask http://christianity.org.uk  = an impartial look at the Christian faith, not specific to any tradition/ denomination. Many questions are answered there.